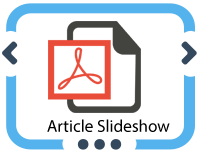 ---
Download citation:
BibTeX
|
RIS
|
EndNote
|
Medlars
|
ProCite
|
Reference Manager
|
RefWorks
Send citation to:



---
1- Ph.D. Candidate in Linguistics, Al-Zahra University, Tehran, Iran.
2- Associate Professor of Linguistics, Al-Zahra University, Tehran, Iran ,

fsasani@alzahra.ac.ir

It is commonly thought that when a work goes through retranslation process, the latest ones are expected to contribute to a better understanding of the text. However, it is not always the case, at least in Iran. The book market of Iran is replete with retranslated versions of classic works most of which are not genuine translation but plagiarized version of previous translations. One famous example is George Orwell's Animal Farm which has been translated into Persian more than 70 times by different translators since 1348. Regarding this issue, the present study attempts to investigate four Persian translations of Animal Farm based on forensic linguistics framework. The main goal of the present research is to demonstrate the patterns of plagiarism detection between different versions of translations of the same original piece of work based on textual similarities and differences. The project primarily centers on this question: what linguistic criteria are determinant in detecting plagiarism in translated texts? For our analysis, the data of the present research has been elicited from four Persian translations of this novel chosen by a time-lapse of 20 years between translations. Data were analyzed based on plagiarism detection patterns introduced by Turell (2004). The results of the study revealed a case of plagiarism among investigated translations. Disputed text overlaps 73.5% and 42.6% with plagiarized text in terms of vocabulary and phrasal similarity, respectively. In terms of unique vocabulary, they show the proportion of 17.6% to 15.16%. The disputed and plagiarized texts also have 35 shared-once only words and 22 shared-once only phrases. The article concludes that the proposed quantitative criteria of Turell's model perform well in plagiarism detection which replicates the results of previous studies. We believe that science society of Iran must pay more attention to plagiarism in order to find a solution to suppress publication and proliferation of the plagiarized texts.







Article Type:
مقالات علمی پژوهشی
| Subject:
Linguistics
Published: 2020/01/30
---
---
Send email to the article author
---