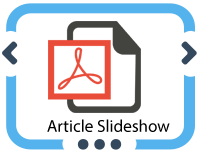 ---
Download citation:
BibTeX
|
RIS
|
EndNote
|
Medlars
|
ProCite
|
Reference Manager
|
RefWorks
Send citation to:



---
Hosseini-Maasoum S M, Radmard A. The Effect of Tempo-spatial Context on Speech Act Analysis; Comparing the Frequency Speech Acts in Meccan & Medinan Surahs of Holy Quran. LRR 2015; 6 (3) :65-92
URL:
http://lrr.modares.ac.ir/article-14-6626-en.html
1- Associate Professor, Linguistics and Foreign Languages ​​University, Payam Noor University, Tehran, Iran
2- Associate Professor of Persian Language and Literature, Ferdowsi University of Mashhad, Mashhad, Iran
The study of speech acts in religious texts is one of the ways to shed light on the hidden layers of the discourse and the recognition of its intended effect. This study is the first to compare the speech acts in a selection of Meccan and Medinan Surahs of the Holy Quran. In a random selection of 40 pages, including 20 pages of Meccan and 20 pages of Medinan Surahs, the frequency of the speech acts was calculated based on Austin's Speech Act Theory and Searl's fivefold classification. The results showed that the distribution of speech act types in Meccan Surahs is significantly different from those of Medinan ones. In Meccan Surahs, the representative act has the highest frequency and expressives, directives, commissives and declaratives rank next. In Medinan Surahs, however, the frequency of the representative acts has reduced considerably resulting in the rise of other acts. The statistics suggest that the expression of Devine news and teachings has gained the highest volume in Meccan Surahs, while in Medinan Surahs, direction, prohibition, giving good tidings and warnings are of higher priority.
---
---
---